Do you find yourself in need of an air conditioning repair? Our techs are ready to help you get your central air conditioning working again. Don't panic during those sweltering summers, call us right away to get your repair started.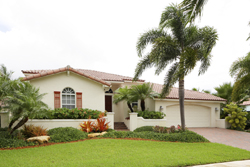 AC broken
We can fix it
Call us (754) 200-2013
Air Conditioning Repair Services
Air conditioning repair services are vital when you need to stay cool in the summer heat. Whether the broken air conditioning is in your home or your office, our team of air conditioning contractors are prepared to help you, any time of the day or night. We know when you need a repair you need a dependable company with skilled techs. If your AC system is not working up to par, you need to call in a pro who can fix your issue fast without emptying your wallet. If you don't get your air conditioning repair done, you risk your home or office becoming hot. Neither which makes for a pleasant mood. Don't take a chance calling a less qualified company, call us, and get it done right the first time!
Our techs always come prepared with the right tools and equipment. Our air conditioning repair experts receive top-notch training, and are qualified to repair all major brands and models of AC systems. We are here to help you 24 hours a day, 7 days a week when you need a company you can trust for your air conditioning repair. Contact us right away to get the help you deserve, when you need it.
A good AC system is not just a luxury here, it is a must have! Every homeowner needs to be able to stay comfy when the heat starts to rise, and our air conditioning contractors offer a full range of air conditioning repair services to help you do just that. We can do anything from air conditioning repairs, duct inspections and maintenance to new installs and replacements. Our highly trained air conditioning repair experts can work on any type or brand of air conditioning system that you might have.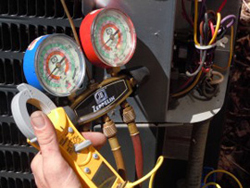 Our team of air conditioning contractors are highly trained and to prove our confidence in their work, we have a 100% satisfaction guarantee. Contact us today with any air conditioning repair questions that you might have. We are on standby to schedule your service right away.
Air Conditioning Repair Company
We are a family owned company that gives expert workmanship and top of the line customer service. Air conditioning repair is something our highly trained techs take to heart. Fixing your system the right way means you have a few more working years. We always make every effort to fix a unit. We know these issues happen and are not planned for. We try to make it as easy as we can on you. Contact us now to schedule your air conditioning repair services right away.
AC stop working
Contact our pros
(754) 200-2013
We do air conditioning repair in Fort Lauderdale, Coral Springs, Pompano Beach and all other surrounding areas.