Is your air conditioning system not working? Contact us right away so we can discuss your need for an air conditioning repair, maintenance or install. Our team of experts can help you, no matter what your problem is.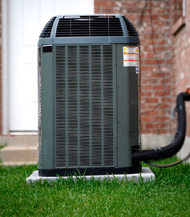 AC not functioning?
Call us now!
(754) 200-2013
Central Air Conditioning
We know how living conditions cannot be great when your central air conditioning system is not working to its best ability, or is not working at all. One of our qualified service technicians can get your system back up and running fast. Our team of air conditioning contractors will look at and test your equipment to determine the problem and will then suggest repair options. Our air conditioning contractors offer the following:
Air Conditioning Maintenance
A central air conditioning system can offer many benefits over other air conditioning systems. Without a doubt, central air conditioning is one of the most effective and efficient ways to circulate cool air through your house. Central air conditioning offers one major benefit. They can help improve the indoor air quality of your home. Centralized units send cool air directly through air ducts or vents located in each room. This helps to cool your entire home to your desired temp. Being comfortable in your home during those boiling summers is crucial, and we are on call for all of your AC needs.
Ambient air is pulled into the air distribution unit (furnace) from each room through return-air ducts. The AC system filters the air that passes through it. This removes any airborne particles, like lint, and even allergens, like dust, pollen and pet dander. Filtered air is then re-routed back into the rooms through a separate duct-work system. More expensive filters can capture more pollutants and increase the air quality in your home. Having constantly clean and cool air is a major benefit with central air conditioning.
A well maintained system can help you get the most out of your filters and ducts. Contact us if you are in need of a repair, install or maintenance for the AC unit in your home. We can also help you if you need to have an air duct cleaning done on your system.
Air Conditioning Company
Proper installs and maintenance of your air conditioning helps ensure energy performance. Consistent temps throughout your home and a long life for your system are also benefits. Because of this, getting the right AC contractor is vital. We are the air conditioning service company that can help you get your unit in tip top shape. We have more than 10 years under our belt in the AC and heating business. Our team of air conditioning contractors are some of the best, and you will see right away why. Contact us right away to take care of your air conditioning unit.
AC need maintaining?
Contact us right away
(754) 200-2013
We do air conditioning in Fort Lauderdale, Coral Springs, Pompano Beach and all surrounding cities.