Do you need to have a central AC installation done in your home or business? Our team of air conditioning contractors have the skill that is needed to help you get it done right. Call us right away to get started.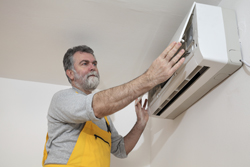 Need a new AC
Call us now
(754) 200-2013
Central AC Installation Service
Is your current air conditioning system out of date or not working as it should? Are you looking to have a central AC installation done? If your current central air conditioning system is not keeping pace cooling your home, then it may be time to give us a call to have a new central AC installation done. We pride ourselves on being the experts when it comes to central AC installation. Our certified techs provide timely installation appointments that will ensure that the time you are without your AC is brief. Contact us today and let's begin discussing your needs for a central AC installation.
In order to circulate cool air through a home or a business, instead of just cooling down a single room, you need a central AC system. Traditional central air conditioning systems have two main parts to them. They have an indoor unit that is known as the air handler, and an outdoor unit that is called the condenser. The indoor and the outdoor units are made to work with each other. The outdoor unit cools the air and sends it to the indoor unit to be circulated through your home or business. If these units are not matched up, your comfort will be lowered and your energy bills higher. You are also risking shortening the life of your system. If you suspect your home system is not acting right, you need to contact us right away to see if you need to have a new central AC installation done.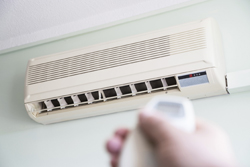 Central Air Conditioning Company
Air conditioning systems typically last upwards of about 15 years if they are checked, cleaned and well maintained on a regular basis. If the time has come to replace yours, remember that the air conditioning contractor you select is often more important than the brand of system that you choose. Our central AC installation combined with other regular services is the key to having an air conditioning system that lasts it's full lifetime. We have earned our reputation as the best central AC installation service. With highly skilled and certified technicians we aim for prompt for service. We know your time is important. We will get started right away on getting the job done so that you do not have to waste your time waiting around. We stand by our central AC installations and ensure that you are happy with our service. We will help to get you through your central AC installation as swiftly as possible so you can return to your everyday life. Contact us right away to get started on your central AC installation.
Want help installing your new AC
Call right now
(754) 200-2013
We do central AC installation in Fort Lauderdale, Coral Springs, Pompano Beach and surrounding cities.