AC replacement is any home or business owner's worst nightmare, especially if you were not expecting it. If you notice that your system is not acting the way it should, the air conditioning in your home or building may be in need of a repair or a replacement. We aim to take the stress out of these situations! Have one of our expert techs come out to give you an honest assessment today.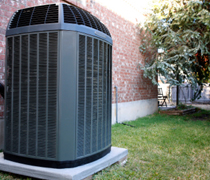 Is your cooling unit nearing its shelf life
Call us for an AC replacement
(754) 200-2013
AC Replacement Company
In this hot climate, we have years where your AC unit works every day of the year. The expectant lifespan of an AC in this country is between 8 and 15 years. But, there are countless factors that play into that range. Since ours tend to have to work a little harder down here in the tropics, which increases the wear and tear on your machine. Since our ACs work harder, basic maintenance becomes more important. If you have been working with an AC contractor like us for your services, chances are it is in pretty good condition. However, if your unit has not been well cared for, you could need that AC replacement far sooner than expected. Contact us right away if you think your AC has reached the end of its lifespan.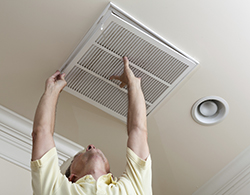 Did you know that as many as 90% of ACs are installed wrong? If it is either too big or too small for the square footage of your home or office you can literally take years off the life of the machine. This is another cause of a unit wearing out sooner than it should. This is where our AC replacement services are perfect. We will get that old broken down unit out of there, and get your new one put in right.
You can count on us to give you an honest opinion. Some AC contractors will string you along with repair after repair. While a repair today might save you a few dollars, if there are too many follow up visits, it will end up costing more in the long run. In the same way, some folks might try to rip you off with an AC replacement you do not need. As a local AC contractor, we are committed to giving you as much information as possible up front. This will help you decide what fits your budget now and next month and next year. Let us present you with a range of options today so you can make the decision.
An AC replacement may save you a small fortune in utility bills. Every year, air conditioning units get more and more efficient. This means more cold air for you with less spinning on the power dial. Depending on the unit you choose, you may save enough over the life of the unit to pay for it. Come explore the possibilities with us and see how easy this all can be.
Air conditioning replacement
Quick, professional, reliable
(754) 200-2013
We do AC replacement in in Fort Lauderdale, Coral Springs, Pompano Beach and all surrounding areas.