Our AC company provides the highest level of service and workmanship in the area. We know that keeping your air conditioning running is a very important part of living in this area. Trust us to keep things running nice and cool.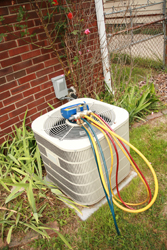 AC on the brink of failure
Call our AC company for help
(754) 200-2013
Local AC Company
We are all lucky to live in a tropical paradise. Short, mild winters, and long, warm springs and autumns are a gift from Mother Nature. The brutal humid summers are nothing to laugh about, of course. No matter what time of year, if you have a problem with your air conditioner, we are the right AC company to take care of it. As an air conditioning contractor, we handle every aspect of ACs for all our residential and commercial customers. As a local AC company, we have been providing top of the line service to our neighbors in the area since 1995. Contact us as soon as you notice a problem so we can get it taken care of for you.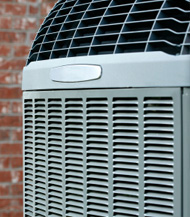 When you are looking for an AC company, there are few things you must expect. A 100% satisfaction guarantee should be one of them. We offer that on every job for our customers. Another thing to insist upon is that every technician is licensed, insured, and fully certified. This will ensure that the job gets done right the first time every time. We do not accept anything less from our staff members! Finally, everyone knows that ACs break down at the least convenient time. Whether it is the hottest day of the year, or that one week that you have guests in town, that is when problems arise. We are available around the clock to make sure that you get the service you need. There is no need to wait till the morning; call us right now.
When you make us your AC company, you can be sure that you are getting an air conditioning contractor that provides every service you might need. General maintenance, repairs, replacements, and new installation are jobs we handle every day. Whether you have split units or a central air conditioner, we will keep the cool air flowing. You might have found that many AC companies do not do duct cleaning, but that is not true for us. If you have a heating system that needs attention, we will be happy to handle that for you as well. More and more of our clients are asking about the indoor air quality treatments we have been providing for quite some time. We are a local company that takes great pride in taking care of the members of our community. If you are having any problems with your AC at all, do not hesitate to get us to come out and give you an estimate.
Fast, dependable AC Company
On call 24/7 for all your needs
(754) 200-2013
If you're looking for an AC company in Fort Lauderdale, Coral Springs, Pompano Beach or any surrounding area, call us today.