Home air conditioning is one of the jobs that we are most focused on. The air conditioning in your house is about more than just keeping a building cool. This is about keeping your family safe and comfortable throughout the brutal summers.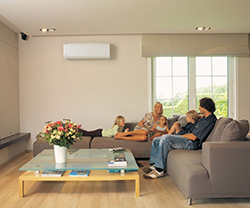 Home air conditioning contractor
Keeping your home cool in any season
(754) 200-2013
Home Air Conditioning Systems
Your home is a significant investment that you have spent years building. Beyond that; however, it is also the shelter that keeps your family safe. Home air conditioning is an important part of that. When you think of the home as an investment, your home air conditioner is like a shield. In this humid and hot climate, there are constantly things trying to grow on and inside your walls. There is nothing quite like mold and mildew to make your house seem less inviting. Not only is mold unpleasant, it is a genuine health hazard. Further, if your home air conditioning is not removing the humidity from the air, the buildup of condensation can cause damage to dry wall. There is no need to take a chance on letting these things happen. During the summer in this area, young children and the elderly are susceptible to health problems because of the heat. Living in this tropical paradise is wonderful in many ways, but the home air conditioning system is critical to a healthy lifestyle. Our indoor air quality services are great for protecting your family's lungs. Let us send a tech out to inspect your system today. We are a professional air conditioning contractor that is committed to helping you with these problems. Contact our friendly office staff to see what we can do to help you today.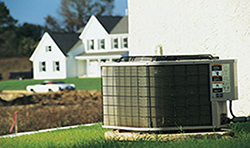 Many times, a previous owner of your home might have cut corners during the AC installation? This can cause headaches for you – but we can help! Our residential air conditioning techs can repair what is wrong. If your unit is just too old to salvage, we can help you replace it, too. If you find that your power bills are a lot higher than they should be, this might be a sign that we can help. Replacing the filters and the parts might solve the problem, or it might be time to upgrade to an energy efficient model. Other signs that you need our home air conditioning service include your AC running very loudly, or if it starts to trip your breakers. If these things are happening, contact us as soon as possible so we can fix it before it gets even worse!
Home HVAC Services
As a local air conditioning contractor, we offer the full line of services you may require. We encourage our customers to take advantage of our maintenance services. This truly is the best way to avoid problems with your home air conditioning system because we catch problems before they stop the cool air from blowing. If something breaks, you can count on us for repairs, replacement, and new installation services that are of the highest quality. We have been taking care of our neighbors in this area since 1995. As a fully licensed, insured, and certified air conditioning contractor, we are committed to providing hassle free service. We are so sure that you will be pleased with our work that we offer a 100% satisfaction guarantee. And if the problem with your AC happens in the middle of the night or on a holiday, we will still be there to help you. Do not wait till Monday morning and sweat all night long! Call us right now.
Home HVAC system installation
100% satisfaction guarantee
(754) 200-2013
We do home air conditioning in Fort Lauderdale, Coral Springs, Pompano Beach and all surrounding areas.