AC Service that is available any time day or night is an important part of surviving in this climate. We specialize in providing top of the line customer service and keeping your air conditioning running good and cold all year round.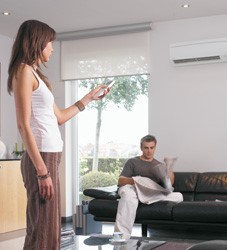 AC Service Company
Maximizing your family's comfort year round
(754) 200-2013
Professional AC Service Company
When it comes to providing AC service, we are committed to getting the job done right. The fact of the matter is that things are going to get good and hot around here. Anybody that has lived here for more than a year knows that means all year round, not just in the summer. Keeping your central air conditioner blowing good cold air is the basis of our AC service. There are a lot of different ways to approach this task, and we know them all. As a team of NATE certified technicians, you can be sure that we are trained to handle the task. Contact us today to learn all about the full range of service we offer.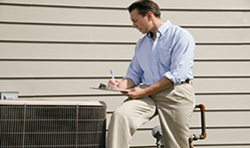 AC service does not always need to mean repairs! As a local air conditioning contractor, we seek to keep your AC running without a hitch. This means maintenance early and often so we can stop problems before they ever start. Cleaning and replacing filters and flushing pipes as necessary can head off 90% of issues. However, as your system starts to get older, things will break. That is when our 24 hours a day, 7 days a week AC services come in handy. We know that in the middle of the summer, even the nights are hot here. There is no need to lie in bed sweating because you could not get an air conditioning contractor to come to your home. Do not wait till the morning; you can call us right now!
Most air conditioners are designed to last for a decade or more. In this tropical climate, ours tend to work a little overtime, which can mean wearing out faster. Some air conditioning contractors may try to take advantage of this and string you out for repairs. This can cost a fortune and result in the need for a replacement anyway. Of course, the opposite is true, too. Some folks will try to sell you a replacement instead of providing the simple repair that you need. Our AC service is committed to giving you an honest assessment to help you make the best choices for your budget. We have been working on ACs in this community since 1995, and have built a reputation for good service. We like to think of it as taking care of our neighbors. No matter what size building or home you live in; no matter what the make and model of your AC; we are ready to help you. Get in touch with us for all your AC needs.
On call 24/7 to provide emergency
Services when you need us most
(754) 200-2013
We provide AC service in Fort Lauderdale, Coral Springs, Pompano Beach and all surrounding areas.